Miami Music Week Hotels
Join us annually for a series of poolside events that have become the highlight of the Miami social scene during the annual Winter Music Conference Week and Miami Music Week. Attracting the world's best DJ talent, including performers like Steve Aoki, Pete Tong, Boris, R3hab, and surprise special guests, our pool parties have become the "must-see" on any globetrotting party person's itinerary.
Check Availability Book Direct on our website.
Our Best Rates + Perks. Always.
6 Exclusive Pool Parties - $160 of Savings
Tickets Included for guests staying March 14-22, 2019
Saturday: Made in Miami
Wednesday: DJ MAG
Thursday: All Gone Pete Tong
Friday: MUSIC ON
Saturday: Erick Morillo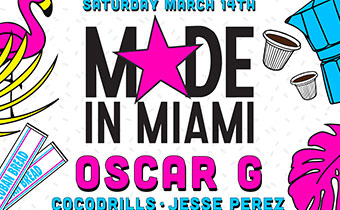 Made in Miami
Saturday, March 14
Oscar G returns to the Surfcomber Hotel with his annual Pre-Miami Music Week "Warm-Up" Pool Party!
Performers: Oscar G, Cocodrills, Jesse Perez, DJ Laz,Craze, George Acosta B2B Edgar V, Lazaro Casanova, Roland, El Chino Dreadlion, Antonio Estrada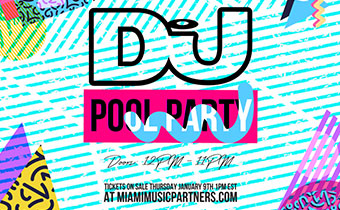 DJ MAG
Wednesday, March 18
DJ Mag's official annual pool party with surprise DJ's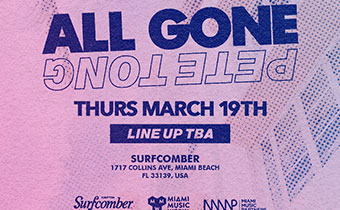 All Gone Pete Tong
Thursday, March 19
Pete Tong is taking over the Surfcomber pool with a secret line up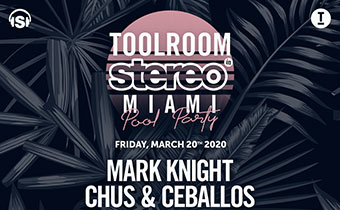 Toolroom in Stereo
Friday, March 20
Performers: Mark Knight and Chus & Ceballos
Special Guests: CJ Jeff, Dombresky, Franky Rizardo, Leftwing:Kody, Martin Ikin, and Rafa Barrios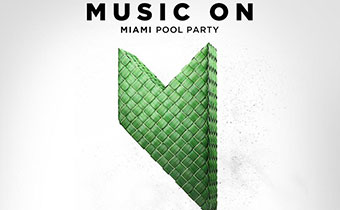 MUSIC ON
Saturday, March 21
Performers: Marco Carola, Joseph Capriati, Hot Since 82, Lauren Lane, Jesse Carlosso, Jean Pierre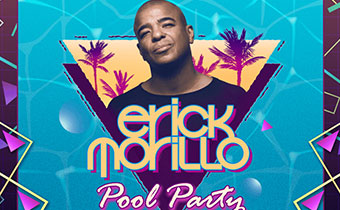 Erick Morillo
Sunday, March 22
Erick Morillo will be headlining and has some surprise special guests